Welcome to my homepage. This website will tell you a little about the services I offer as a Counsellor and Psychotherapist.
I hope you find the information you need to follow your path.
If you have any questions please contact me on 087 6163646 or 01 8370404

About Deirdre Psychotherapist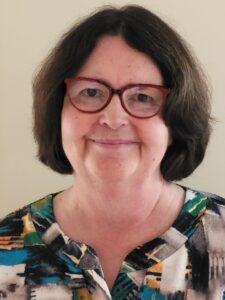 Deirdre completed her formal Psychotherapist training  with the Institute of Creative Counselling & Psychotherapy.  She graduated as a humanistic and integrative psychotherapist.
She continued her Professional & Personal development within the Marion Woodman Foundation. She is a member of the ongoing developmental training group in Europe. This group has completed a leadership training program.
Deirdre completed training with the Sensorimotor Psychotherapy Institute in the treatment of trauma.
Deirdre has worked as a supervisor,group facilitator,and tutor for students on professional psychotherapy courses including Turning Point Training Institute , the Institute of Creative Counselling and Psychotherapy, Dublin Business School, DCU, NUI Maynooth
Deirdre began her career as a residential child care worker,  with both children and teenagers. She worked in an assessment center within a multi disciplinary team. She obtained a BA in Psychology from Trinity College Dublin, trained as a bereavement counsellor and completed a 1 year training group in Gestalt Therapy.
Deirdre is an accredited Psychotherapist, Counsellor and Supervisor with   IAHIP and a registered member with ICP.
The Irish Association of Humanistic and Integrative Psychotherapy (IAHIP) is the professional body in Ireland for humanistic and integrative psychotherapy.  Founded in 1992 it is the longest established Association for accrediting Psychotherapists in Ireland.  The role of IAHIP is to: Set and maintain standards in humanistic and integrative psychotherapy; Accredit qualified practitioners; Accredit qualified supervisors; Accredit training courses; Represent our members nationally and internationally; Foster research. Humanistic and integrative psychotherapy has its roots in humanistic philosophy, which emphasis human dignity and the human capacity for fulfillment.  It aims to work with a range of influences to encourage an individual's development and her/his relationship with others and to society. IAHIP facilitates the public and other interested parties to identify, at a glance, Psychotherapists who have gone through our rigorous accreditation process.
Deirdre Regan Psychotherapy on Google Plus